Dpro Scientific was incorporated with a primary objective to provide the latest and advanced scientific & research instrumentation for testing, research and development (R&D) needs in this region. Dpro Scientific specializes in scientific instrumentation, research instrumentation and industrial tools. Our customers consist of the industrial manufacturers, universities, private colleges, government agencies, R&D centers, testing laboratories and etc.
Dpro Scientific is managed by a team of professionals dedicated to technological and advanced testing instrumentation. The company primary objective is to fulfill customer needs and practice " Total Customer Satisfaction ". Over the years, the company has supply, commission, service and support instruments that were on the leading edge of technology. Dpro Scientific is committed in providing the best quality service to its customers. Sales and Marketing personnel are well trained with product knowledge, technical application and necessary skills in providing professional advice, technical recommendation and solution to suit customer wants and needs.
Oversea Principals & Suppliers: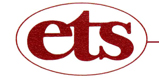 Courage + Khazaka
Skin & Hair Efficacy Test Instrument
Dia-Stron
Fibre & Hair Research Instrument
Dino-Lite
Handheld Digital Microscope
Electro-tech Systems
Temperature & Humidity Chamber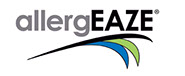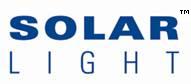 allergEAZE
Smart Patch Testing & Allergens
Smart Practice
Finn Chamber | Dermatology | Allergy
Solar Light
Radiometer & Solar Simulator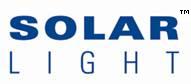 Instrument Systems
LED Light Measurement Systems
LED SpectroRadiometer
Optronik Line
Goniophotometer Automotive Lighting
LED Photometer & Colorimeter
Intergrating Sphere
Dpro Scientific Sdn. Bhd.
B-08-03, Dataran 32,
No. 2 Jalan 19/1, 46300,
Petaling Jaya, Selangor,
Malaysia.
Dpro Scientific Pte. Ltd.
80, Genting Lane,
#09-10 Ruby Industrial Complex,
349565 Singapore.